Speaker
Gilles Trystram, AgroParisTech, France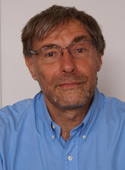 Gilles Trystram is Professor at AgroParisTech, a High School for Food and process Engineering, general director of the school. After gaining a degree in Process Control at Nancy University and a Ph. D. he focuses the research on Food Process engineering, mainly thermal processing of food, looking for modelling of unit operations in order to develop algorithm able to help for design and optimisation of the product final qualities. Research works are dedicated to the control and instrumentation of processes. Part of the results concerns the modelling of food unit operation (frying, baking, drying, fermentation). Researches are part of numerous International research projects and collaborations with private companies.
Member of numerous scientific committees, and international editorial Board of scientific journal and of the French academy for engineering.
Author of 130 scientific publications, 4 books, 4 patents.
« Go Back